About Us
In this page >> History | Mission | Strategy | The truth about textbooks
Why HowardUsedBooks.com?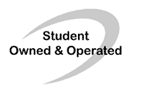 Most students find as they go through college they get ripped off more and more for outrageous textbook prices. To top it off when they try to sell back that textbook they get literally pennies.
We realized that local and global textbook stores have no solution to this growing problem so Howardusedbooks.com was formed to help students buy and sell their books. You can now buy & sell used textbooks and new books to avoid costly buyback policies at your campus bookstores, and to save time and money.
It's free, secure and easy to post your items for sale on Howardusedbooks.com. Howardusedbooks.com is the ultimate marketplace for used textbooks and books. Try for yourself and you will see how easy and secure it is to make money and save money.
No credit cards or debit cards are needed
Your information will be kept confidential and buyers will never know whose textbook they are buying
Your book information can be seen by millions of viewers
Your chances of selling your book are much higher than posting flyers yourself

History
Howardusedbooks originated in 2004 when Seko opened an online book exchange business in Washington D.C. The first true online book exchange for howard university students was set up in 2006 in partnership with the Cobis Society .

Back to Top
Mission
Howard University students can sell, trade, swap, buy or exchange their HU textbooks in a cheap and easy way.

Back to Top
Strategy
Let's take a $100 college textbook for example. Usually Howard University book store will pay you about $35 for that book and then resell it for around $70. What if you could skip the used textbook store and directly sell your book to the same HU student for $50? You'd get more and he'd pay less! Hopefully clearly listed prices and features will increase competition and lower prices (economics class is useful).
The truth about textbooks

College students, already struggling with soaring tuition bills and expenses, are encountering yet another financial hit: Publishers and schools are working together to produce "custom" textbooks that can limit students' use of the money-saving trade in used books. And in a controversial twist, some academic departments are sharing in the profits from these texts. [ Read More ]